We carry two types of wood chips, a Forest Fresh chip combining all types of trees and also a very clean White pine. Use wood chips to cover garden and yard pathways or place around shrubs, flowers and trees in order to reduce weeds and protect fragile root systems.
WOOD CHIP PRICING DOES NOT INCLUDE DELIVERY FEES.
Delivery is available (see delivery pricing below)  or pick-up at our location at 81 Echo Road in Mashpee, MA.
Call today for Wood Chip Delivery! 508-420-0859!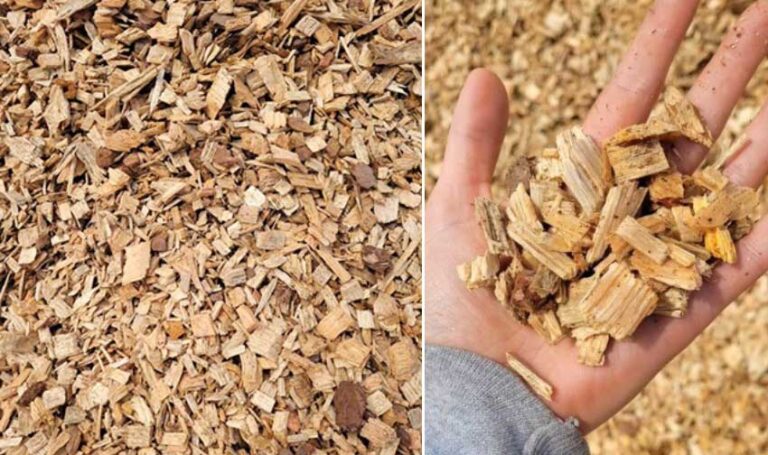 These are whole tree untreated all natural wood chips roughly 3/4 to 1 inch in diameter.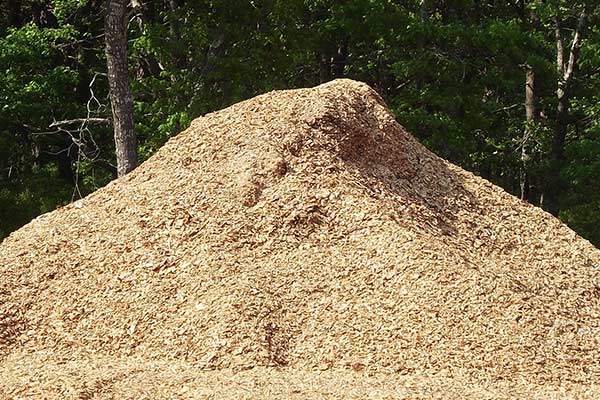 A very clean untreated all natural wood chip made entirely from 100% White Pine Trees.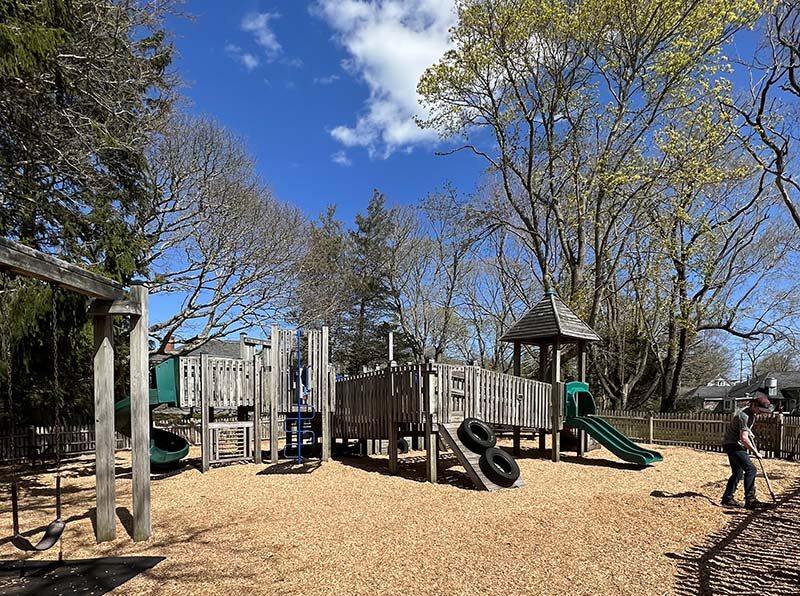 CERTIFIED PLAYGROUND CHIPS
Our Playground Chips are all-natural, 100% virgin engineered wood fibers that are great for both private and public playgrounds, parks and walkways. Our Playground Chips are ideal for playground surfacing by providing excellent shock absorption that offers a beautiful appearance, cost efficiency and easy installation.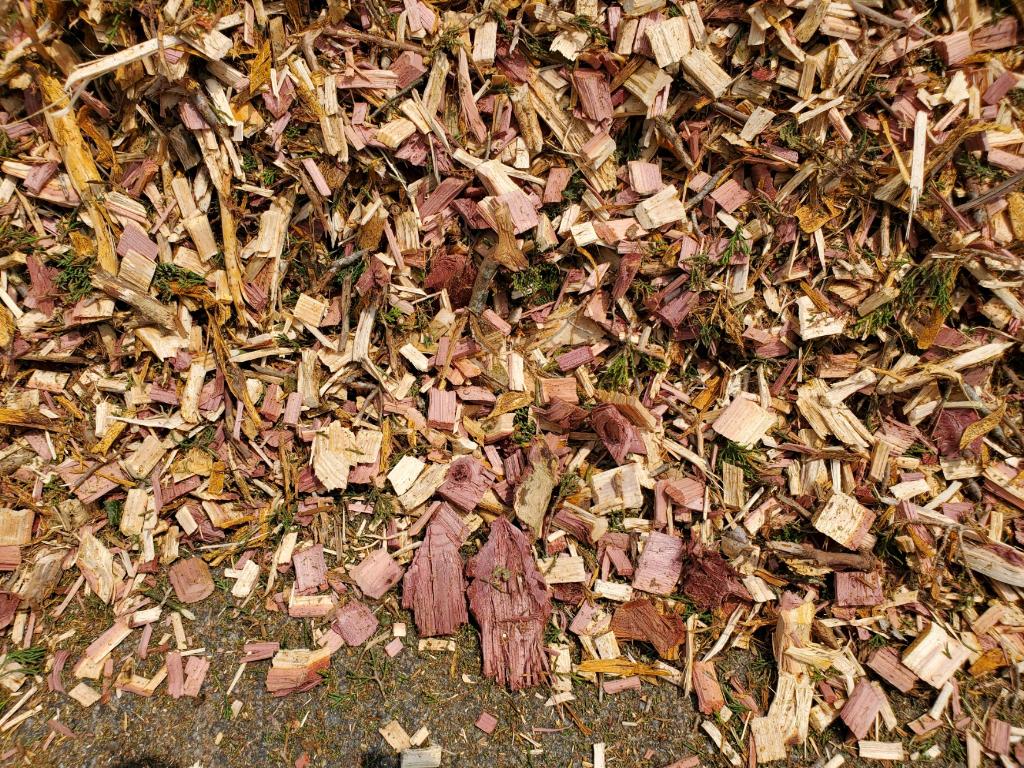 RED CEDAR Chips - just in!
Govoni Forestry Products promptly delivers  wood chips to many Cape Cod towns including: Sandwich, Mashpee, Falmouth, Barnstable, Hyannis, Centerville, Osterville, Plymouth, Bourne, Brewster, Harwich, Chatham, Eastham, Wellfleet, Truro, Provincetown.  Call (508) 420-0859! 
| Towns | Minimum Yardage | Delivery Price |
| --- | --- | --- |
| Sandwich & Mashpee | 3 yards minimum | $60 |
| Barnstable & Falmouth | 3 yards minimum | $65 |
| Plymouth & Bourne | 10 yards minimum | $70 |
| Yarmouth & Wareham | 10 yards minimum | $75 |
| Dennis | 15 yards minimum | $85 |
| Brewster & Harwich | 15 yards minimum | $95 |
| Chatham & Orleans | 25 yards minimum | $100 |
| Eastham | 25 yards minimum | $105 |
| Wellfleet | 25 yards minimum | $115 |
| Truro | 25 yards minimum | $125 |
| Provincetown | 25 yards minimum | $160 |