Govoni Forestry Products sells mulch to homeowners on Cape Cod.  Our mulch is created from the finest natural forestry materials available and has been double ground and processed thru a 1.5 inch screen.
The following mulch varieties are available for delivery or pick up — Red Cedar, Chocolate Cedar, Dark Pine/Spruce Mix, Midnight Black, Premium Blend and Hemlock. 
All are finely milled and screened to bark mulch of a uniform color and consistency.
Purchase our bark mulch any time of the season and you will receive the same top quality mulch because we're constantly replenishing our mulch supply!
MULCH PRICING DOES NOT INCLUDE DELIVERY FEES.
Delivery is available (see delivery pricing below) or pick-up at our location at 81 Echo Road in Mashpee, MA.
Call today for Mulch Delivery! 508-420-0859!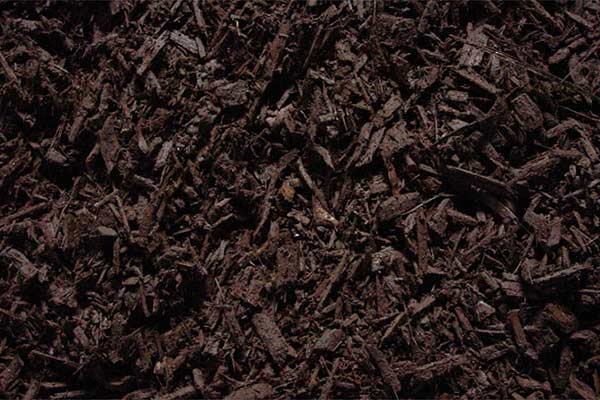 Cedar Mulch is a mix of Cedar Bark and Softwood Grindings dyed with our Brown, environmentally safe colorant. This product smells great and looks great all while being an economical choice.
Dark Pine/Spruce Mix Mulch
Our Dark Pine/Spruce mix mulch is a unique blend of primarily pine, spruce and fir barks. It has been aged to a rich dark brown color and is our most popular all natural mulch. With a wonderful pine/spruce scent, this mulch will compliment any garden or landscape!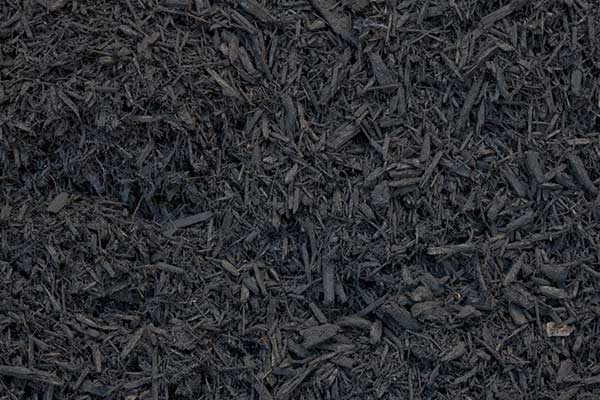 A near perfect replica of composted leaves or even a dark brown bark left to age over a number of years. Like the other color enhanced products midnight is a jet black and a perfect backdrop for any green or flowering plant or shrub.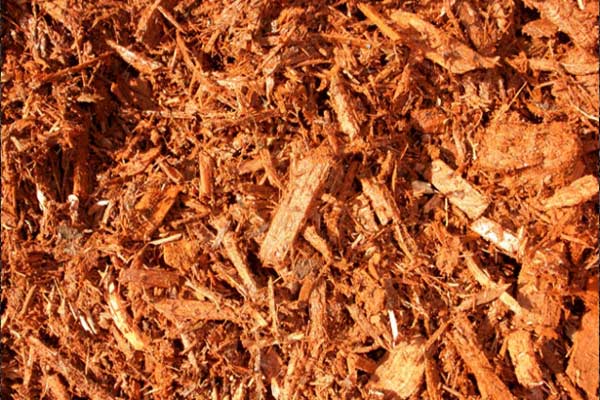 The king of all bark mulches, our Hemlock is a finely textured product with a distinctive reddish brown color. This beautiful mulch will look striking against any evergreen background! *Hemlock Mulch may be color enhanced in the summer months.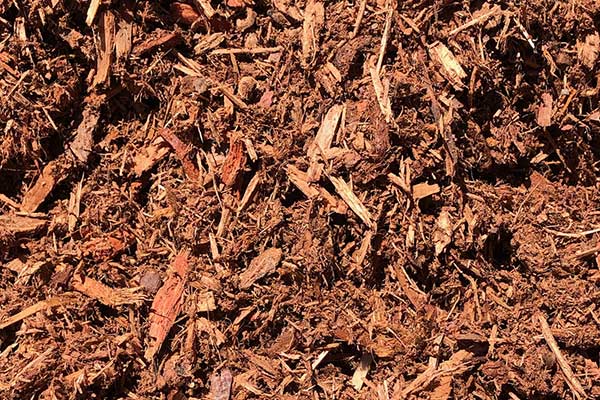 Our Premium Blend mulch is a mix of 75-80% Hemlock, with some Pine, Spruce and a pinch of Fir. It has a delightful pine scent, and is color enhanced to give it the look of a pure Hemlock with the same fine texture. It is a very popular cost effective alternative to our pure Hemlock.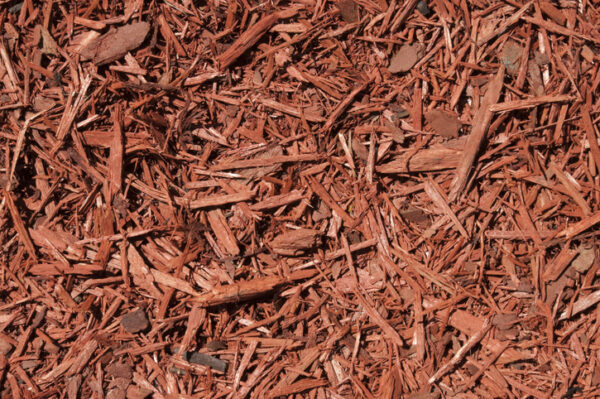 Because cedar mulch has natural oils in the wood that repels insects, Red Cedar mulch is the the perfect choice.  The red color creates a decorative accent that enhances your lawn and garden areas.
Govoni Forestry Products promptly delivers mulch and wood chips to many Cape Cod towns including: Sandwich, Mashpee, Falmouth, Barnstable, Hyannis, Centerville, Osterville, Plymouth, Bourne, Brewster, Harwich, Chatham, Eastham, Wellfleet, Truro, Provincetown.
| Towns | Minimum Yardage | Delivery Price |
| --- | --- | --- |
| Sandwich & Mashpee | 3 yards minimum | $60 |
| Barnstable & Falmouth | 3 yards minimum | $65 |
| Plymouth & Bourne | 10 yards minimum | $70 |
| Yarmouth & Wareham | 10 yards minimum | $75 |
| Dennis | 15 yards minimum | $85 |
| Brewster & Harwich | 15 yards minimum | $95 |
| Chatham & Orleans | 25 yards minimum | $100 |
| Eastham | 25 yards minimum | $105 |
| Wellfleet | 25 yards minimum | $115 |
| Truro | 25 yards minimum | $125 |
| Provincetown | 25 yards minimum | $160 |
How much mulch do I need? One yard will cover approximately 100 square feet based on 3 inches deep.
How many inches deep should I spread mulch? We recommend 3 inches deep to cut down on weeds. Avoid covering your plants and keep the mulch an inch or two from the plant stems. Mulch should be raked or "fluffed" periodically, which will prevent the mulch from packing down and will also help prevent weed seeds from germinating and growing in the mulch.
Do I need mulch every year? We recommend that you add 2" – 4" inches of mulch each year. However, to avoid too much mulch buildup, it's also recommended that you strip away old mulch before adding fresh layers. If you over-mulch, your plants may suffer from lack of air circulation to the roots, rot forming in tree trunks and insects nesting in the mulch.
Tips for applying mulch
Spread your mulch 2" to 4" inches thick.
Don't dump a wheelbarrow full of mulch into your beds or you'll have too thick of a layer. Use your hands, shovel, or mulch fork to transfer mulch from your wheelbarrow to your beds./li>
Never dump mulch onto your grass — it can kill your lawn.
Do not create a mound of mulch around the base of your trees. Shape your mulch like a donut (with your tree in the hole) instead of a volcano.